T-Top Bow Shade Instructions
The T-Top Bow Shade is only to be used and placed on your boat when anchored or at drift. NEVER leave this product up and assembled on your boat when underway!
How to Install a T-Top Bow Shade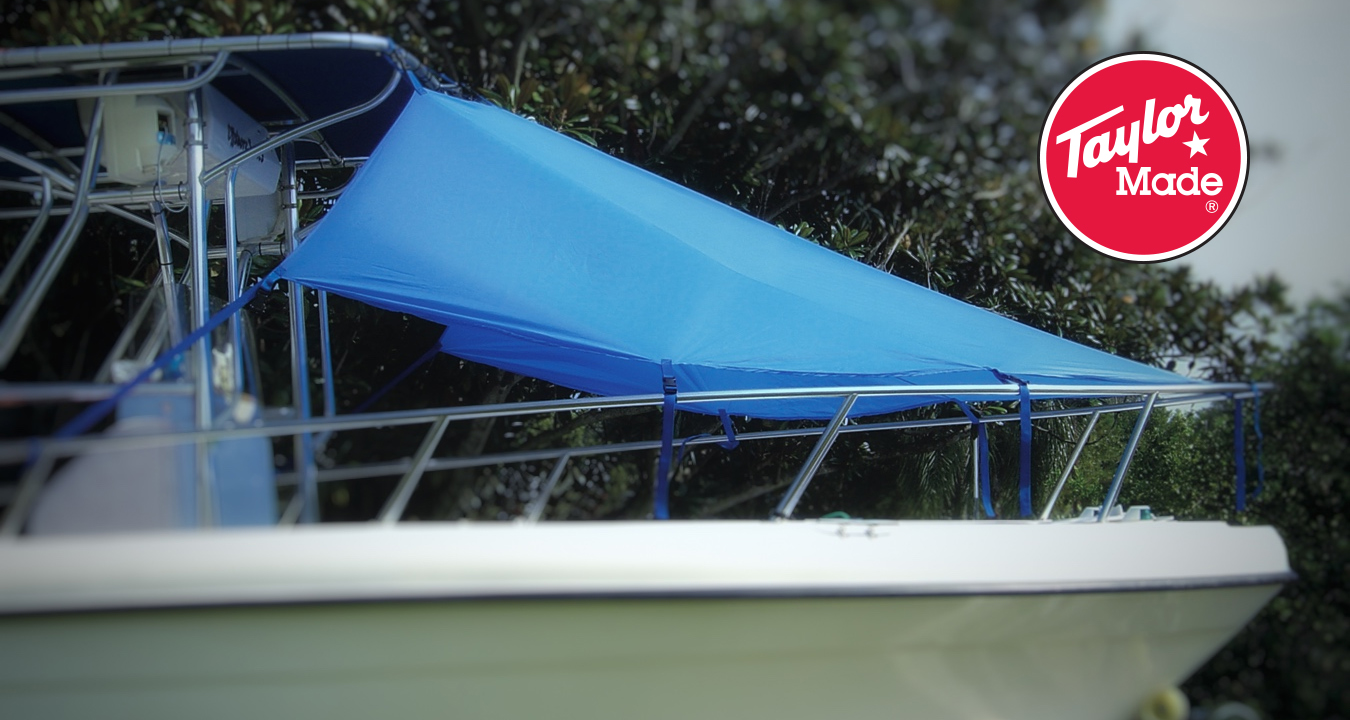 Tools are NOT required for quick and easy installation of your T-Top Bow Shade.
To install a T-Top Bow Shade, begin by simply unfolding the T-top Bow Shade and orient with widest section towards T-Top.
Disconnect the quick release buckles around the shade and fully extend
the webbing straps.
Wrap the two center straps around the T-Top front frame section.
Connect the buckles and pull straps to tighten.
Working around the shade, wrap around and connect the webbing straps to convenient locations on the bow rails and pull to tighten.
Once all adjustable straps are in place, it may be necessary to readjust the straps to center and properly tighten the T-Top Bow Shade.
Once you have your T-Top Bow Shade installed correctly, go ahead and enjoy the protection from the scorching UV rays any way you wish!