About Taylor Made Products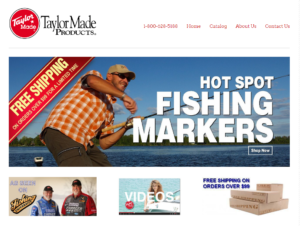 For over a century, boaters around the world have recognized – and relied upon – Taylor Made Products to increase their boating pleasure and maximize their return on investment. Our customers are confident that Taylor Made® offers the most complete and innovative selection of quality marine accessories available today . They know we go to great lengths in both quality and service to earn this confidence. At Taylor Made Products, we know your customers are looking for products that will improve the appearance, durability, and performance of their boats and that will increase their pride of ownership. Our goal is not only to meet the needs of you and your customers, but to exceed your expectations as well.
In today's highly competitive marketplace, it is not enough to simply offer superior products. You must offer the right superior products… ones that meet the needs of the customers. A renewed focus on "customers first" permeates all we do.
Thank you for your continued support and trust in Taylor Made. We work everyday to continue to earn that trust and look forward to doing so again in the upcoming boating season! 
About Taylor Made Group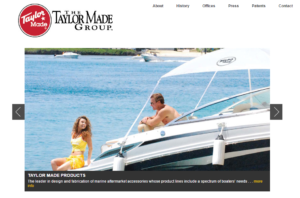 Headquartered in Gloversville, N.Y., Taylor Made Group, LLC (www.taylormadegroup.com) has more than 100 years of experience as one of the recreational marine industry's largest, most diversified suppliers to boat builders and the aftermarket. Employing over 1,000 associates, The Taylor Made Group includes Taylor Made Products (Gloversville, N.Y.), Taylor Made Systems (Gloversville, N.Y. and Kendallville, Ind.), Taylor Made Glass Systems (Payne, Ohio and Kendallville, Ind.), Ameritex Fabric Systems (Bradenton, Fla.), Trend Marine Products Limited (Catfield, Great Yarmouth, U.K.), Taylor Made Glass & Systems Limited (Templemore, County Tipperary, Ireland) and Taylorbrite (Gloversville, N.Y.). The Group operates seven facilities in the United States, the Republic of Ireland and the United Kingdom — with additional licensed affiliates in Australia, New Zealand and Poland — and distributes its products through a worldwide distribution network.